New business start-up Nextpath Limited, needed to get to market speedily and without the need for a long drawn out design and website build process. With that in mind our logo design and SME Extra website package came to the fore and promised everything they needed.
You can see the full list included with this package on the above link but in brief this allows you to choose from one of our pre-existing website designs, which we take and customise to your branding e.g. logo, colours, fonts, imagery and text. The designs are responsive/mobile ready, include 5-10 pages and an SSL certificate for security.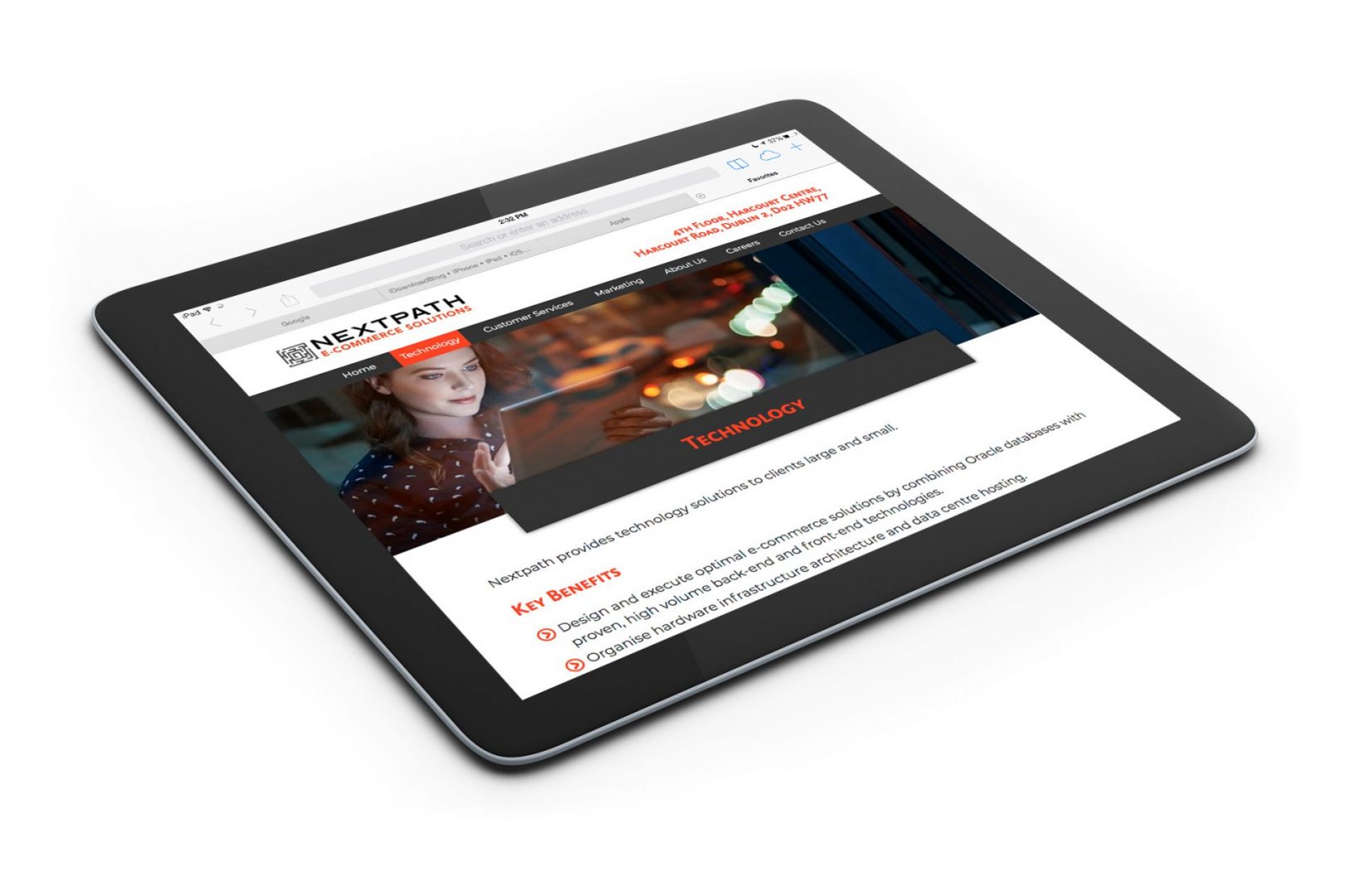 Using one of our pre-designed templates businesses can get to market quickly, gain customers and get on with day-to-day business. You're not held back by constantly telling customers your website is coming soon and please check back soon for more info! The Nextpath website and email was up and running with a matter of days.
We also designed the Nextpath logo in good time for the business launch:

We helped the business get online quickly and continue to manage the website and email system with on-going updates and support, that comes with the website package.
Testimonial
"Richard has been most helpful in establishing and enhancing our online presence and branding. He created a visually appealing website for Nextpath, and implemented a number of customised features to improve its functionality, with great appreciation for the urgency at which this needed to happen. An example of this is the Careers Page, which Richard adapted to meet the needs of our company. Richard also looked after the graphic design of our company logo and stationary and again achieved designs that are visually appealing and separate us from the crowd. Summarising, Richard delivered an excellent product and service, meeting the brief, and we would highly recommend his work."

Chantal Fay – HR Manager, Nextapth Limited